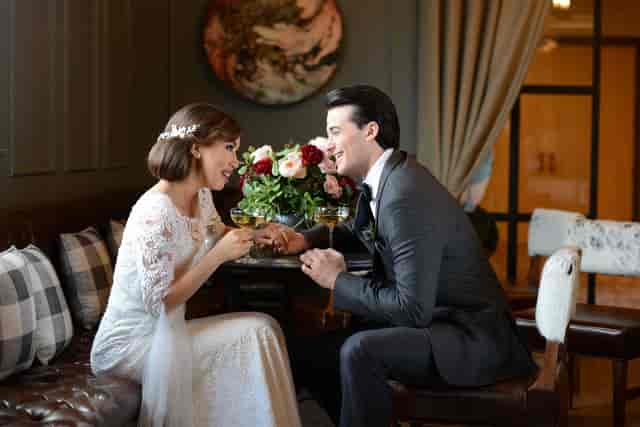 THE LUXURY WEDDING SHOWCASE
POSTPONED TO NOVEMBER • PRESENTED BY CAPRI + CASHMERE
THIS EVENT HAS BEEN POSTPONED TO SATURDAY, NOVEMBER 21. Stay tuned for details.

THIS EVENT HAS BEEN POSTPONED THURSDAY, JULY 23, 2020

Free Event • Thursday, March 19, 2020 (POSTPONED TO JULY 23, 2020) • 5 to 9pm

(AN INTERACTIVE WEDDING SHOWCASE LIKE NO OTHER)

At The Barn At The Farm Table 
Join Us for a Luxury Wedding Showcase at the brand new event center The Barn at The Farm Table presented by Capri & Cashmere, Destination Wedding Experts. Engaged and planning your special day? Let us help you! Come to this exclusive wedding showcase on Thursday, March 19, 2020 (POSTPONED TO JULY 23, 2020), from 5 to 9pm.

This one-of-a-kind event presents a select group of wedding specialists ready to answer your questions and talk about the latest trends and options. We're excited for you to be a part of this bridal event. Come enjoy food and beverage and visit with the industry's finest wedding professionals.

Hosted in a unique and spectacular venue, the bridal showcase will be held at The Barn at The Farm Table located in Bernardston, MA on the Kringle Candle campus. This free event is open to brides & grooms, moms, sisters, friends, groomsmen…for an enjoyable, elegant, fun and luxurious wedding experience. You will have the opportunity to shop for all your wedding needs that best suits your style whether casual or formal. The Luxury Wedding Showcase presented by Capri & Cashmere will be a memorable one for everyone. Free Registration!

Bridal Registration below!

Cash Bar
5-8:30pm

Passed Farm Table Savory hors d'oeuvres
6 to 8pm 

ENTERTAINMENT:
Glorious Unknown (Outdoors)
 
4:45 - 5:10pm

Chris Kellogg (Introductions & welcome)
5:10 - 5:25pm

Virent Entertainment (Inside acoustic)
 
5:25 - 5:45pm

Show Circus (Top level & main level of Barn) 
5:50 - 6:05pm

Ripcord (Top Level)
 
6:05 - 6:30pm

Show Circus

6:30 - 6:45pm: 

Chris Kellogg (Music & Thank you's)

6:45 - 6:55pm

Glorious (Outdoors)
6:55 - 7:10pm
LUXURY WEDDING SHOWCASE EXHIBITORS:
1236 Photography
AdventurUS Travel/Sandals
Beautycounter
Beneath the Gown LLLLC 
Blantyre
Cakes by Amanda 
Canon real estate 
Cerrato's Pastry Shop 
Chaplain Claudia Meyer 
CJC Events/Wedding Sourcebook 
CJC Lighting and Production 
Coldwell Banker
Cornucopia – Natural Wellness Market 
Cruise Store Travel 
DJ Chris Kellogg 
Durocher Florist
Elegant Aura
Enhanced Cosmetics
Events by Pamela Joy 
Finck & Perras Insurance Agency 
Fiordelisi Cosmetics
Flora-Ly
Forget me not Florist 
Gove Law Office 
Hampshire Meadow
Family & Pediatric Dentistry 
Hannoush Jewelers
Joiyalife
Larissa Lake and Co 
Lattitude Restaurant/Longitude Catering 
Leah Hollrock Jewelry 
Leah Martin Photography 
Michelle Anne Hair Design 
Mill 1 at Open Square 
Noah Lis Music Services 
Pam Borghesani Makeup Artist 
Pearl Bridal Bouqtique 
Ricky Rodriguez Photography 
Ripcord Music, LLC 
ROOTED
Salon Herdis
Sara Kovel Events 
Seacoast Sweets
SHOW Circus Studio 
SSUPHoto
Summer Wind Wedding Films, Inc. 
Summit Ice
Sun and Sea Consulting 
The Glorious Unknown 
The Madame Kate Psychic Healer 
The Shot Shop 
The Starting Gate at GreatHorse 
The Tipsy Horse 
Viren Entertainment
Water Street Paper Company
THANK YOU TO OUR SPONSORS
ADVENTURUS TRAVEL, LLC, WEST SUFFIELD, CT

Kristina Upton, Concierge Vacation Planner

U.S. Top Ten Ranked Travel Company, AdventurUS travel experts have been assisting travelers for nearly 30 years, planning every detail of unforgettable vacations and seamless business trips to perfection. AdventurUS travel experts have been to destinations worldwide and established relationships with the travel industry's best, which enable them to provide special offers and amenities not found anywhere else. Using those vast experiences combined with industry relationships, AdventurUS specialists recommend and create ideal matches and unique and exceptional travel experiences for each client.
MERCER ADVISORS, SIMSBURY, CT
Renae Ransdell, CFP®, Client Advisor

The mission and purpose of helping clients on their path to Economic Freedom is alive and well today thanks to Mercer Advisors. The firm's founder, Kendrick Mercer, discovered clients had needs well beyond drafting of wills, trusts and estate plans and were looking for help in making sense of their financial situation and smart decisions that would enable them to live the lives of their dreams. In 1985, Mercer Advisors became one of the country's first planning-focused independent registered investment advisory firms. Today, Mercer Advisors team members serve clients at over 40 branch locations across the country; providing a set of services that take a truly holistic approach to their clients' financial lives and always acting in their best interests.
NORTHWEST MUTUAL, HARTFORD, CT
Anna Whittier, Financial Representative 

Darren James, Financial Advisor 

Northwestern Mutual has been helping clients take control of their financial future for more than 160 years. The company has the highest financial strength ratings awarded to any life insurer by all four of the major rating agencies. With every important decision, a poignant question is asked: 'Is this in the best long-term interest of our clients?' and is the primary reason a distinctive, comprehensive planning process that puts their clients' needs first was created. The business is about helping people succeed and build brighter futures by building strong, long-term relationships; finding out what matters most and providing the financial guidance, tools and solutions they need to succeed with an eye toward the future.
SPONSORS: